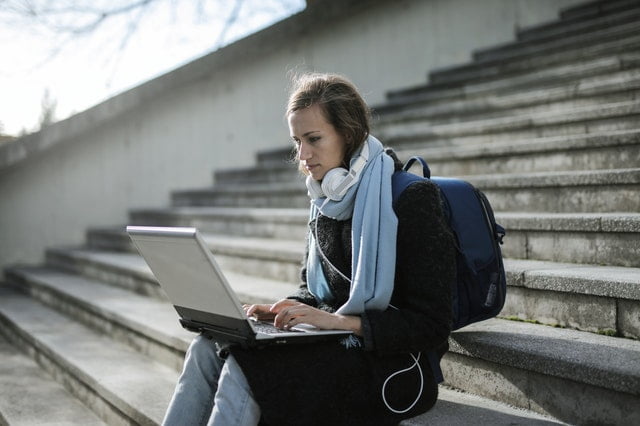 HL7 with Mirth Connect Online Training
This HL7 with Mirth Connect Certification training is completely hands-on
and developed in a way to help you to become an HL7 with Mirth Connect specialist.
To learn HL7 with Mirth Connect Training from India Online, one must have the below prerequisites to ensure a smooth learning of this course. These selective skills mentioned below will enhance the learning process much faster and smoother.
Basic Computer Skills
Integration Processes
Knowledge Of TCP/IP
Basic Concepts Of Healthcare Systems Used By This Industry
Updating Databases With New Information
Database knowledge
Java script knowledge
HL7 with Mirth Connect Course Overview
This course is for HL7 programmers, interface developers and dedicated Implementers and is
designed to provide the skills for the analysis testing, problem tracking and activation of phases
of an HL7 project. Attendees will learn HL7 with Mirth Connect, which includes HL7 design, trigger concepts, message formatting rules, data types, enhanced acknowledgment rules, identifiers, and table translation issues. Course work includes hands-on exercises.
On completion of this course, attendees will have gained a deep understanding of HL7 messaging
processes and practices, with the ability to effectively read, understand, analyse, design, develop,
market and test HL7 messages.
HL7 with Mirth Connect Modules
👉 Session 1 – Healthcare Messaging Standards
👉 Session 2 – Concepts and Principles
👉 Session 3 – 7 – Building Messages and Segments
👉 Session 8,9 – HL7 Building Blocks (Data Types)
👉Session 10 – 15 – Mirth Integration Engine
👉 Session 16 – Networking
👉 Session 17 – Mirth Connect – Channel Creations
👉 Session 18 – Mirth Connect – Channel Creations
👉 Session 19 – Mirth Connect – Channel Creations
👉 Session 20 – Mirth Connect – Channel Creations
👉 Session 21 – XML – E4X
👉 Session 22 – Basic Programming (JS)
👉 Session 23 – Basic Programming (JS)
👉 Session 24 – Mirth Connect Filters/Transformers
👉 Session 25 – Mirth Connect Filters/Transformers
👉 Session 26 – Mirth Connect Transformers
👉 Session 27 – Mirth Connect Transformers
👉 Session 28 – Conformance & Specification
👉 Session 29,30 – CCD, FHIR, MU (Birds eye on other aspects of Healthcare standards)
Best Mirth Connect Interview Questions
Q1. What is the difference between Preprocessor and Postprocessor?
Q2. How to create alerts in mirth?
Q3. Use of code templates?
Q4. What all communication protocols have you worked on?
Q5. What is inbound and outbound object in mirth?
Q6. What are the different types of maps in mirth?
Q7. Explain a message journey in any interface in mirth?
Q8. How do you route a message to a destination using destination id?
Q9. How do you send Metadata of a transaction to another channel?
Q10. What is the difference between channel map and global map?
Q11. What is the use of tags?
Q12. What is pruning in mirth?
Q13. What is Configuration Map and its use?
Q14. How can you delete a segment from a HL7 message?
Q15. How do you add an element to XML/JSON message?
HL7 Sample Resume
Mirth Connect Sample Resume
What Our Learners Have to Say

Extremely knowledgeable trainer with great skills to communicate and teach technical and non-technical aspects of HL7. Highly recommend!
Danielle Fulton (LinkedIn)

Dickson is a remarkable trainer. He is very knowledgeable, driven , punctual and available. I am very impressed with his HL7 material , his delivery and curriculum. I highly recommend his training program to anyone out there interested in preparing for the HL7 certification and embark on the Healthcare IT journey. I have participated in his training session of April 2021 and he has ensured a great experience throughout the entire month of training. Thank you, Dickson
Myriam Christian (LinkedIn)

I had attended Dickson's session on HL7. He has good knowledge of HL7, FHIR. He took practical examples and explained the real-world scenarios and issues faced in HL7 Integration. The sessions were hands-on and he handled topics from basic messages to Interface engine integration very well. The sessions he handled were very good and informative.
Mukund Kulkarni (LinkedIn)

Dickson has a lot of experience in the healthcare domain. Good point is that he has a lot of practical stuff to showcase his capabilities. He has been providing great solutions to the healthcare interoperability problems. His turnaround time is pretty fast. His scripting skills are unmatched.
Sahil Khanna (LinkedIn)